This week, the Guardian reported that what are assessed to be leaked Kremlin documents describe Donald Trump as an "impulsive, mentally unstable and unbalanced individual". Vladimir Putin, the documents say, therefore decided to assist Trump's rise to power in 2016 as a way to weaken America.
Five years on, as America digests a string of bombshell revelations about the last days of Trump's presidency pulled from a string of new books, Russia's judgment seems born out.
Taken together, these Trump books show just how close the US came to disaster amid stark warnings from military leaders and almost unprecedented fears of an attempted coup. They also revealed new and shocking claims about Trump and his inner circle, including praise for Hitler and an apparent desire to have protesters shot.
In Nightmare Scenario, Yasmeen Abutaleb and Damian Paletta of the Washington Post show how Trump failed to cope with the coronavirus pandemic. Trump, they report, wanted to send infected Americans to Guantánamo Bay and seemed to hope Covid would take out his national security adviser.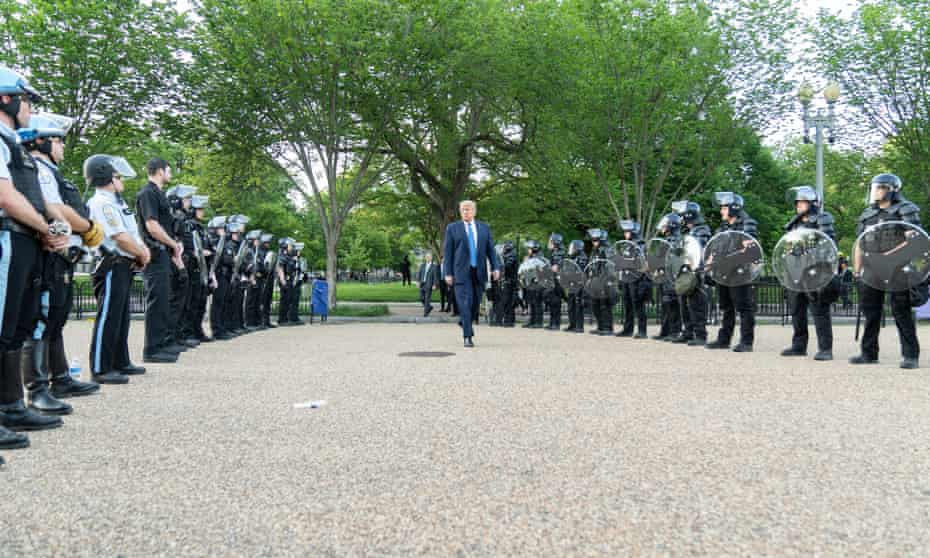 In Landslide, Michael Wolff's second sequel to Fire and Fury, the book that birthed the genre, Trump is shown isolated and unhinged in the White House, pushed to extremes by Rudy Giuliani before, during and after his supporters' deadly attack on the Capitol. He also reports – and Fox News denies – that Rupert Murdoch personally approved the early call of Arizona which signaled Trump's defeat with a pithy "Fuck him".
In Frankly, We Did Win This Election, Michael Bender reports the 2020 campaign in exhaustive detail. He also tells us Trump believed Adolf Hitler "did a lot of good things", wanted to "execute" whichever aide leaked news of his retreat to a White House bunker as anti-racism protests raged last summer, and told his top general to "just shoot" those demonstrating in Lafayette Square outside.
In I Alone Can Fix It, Carol Leonnig and Philip Rucker show that general, Mark Milley, resisting Trump but fearing a "Reichstag moment", a coup by supporters of a president preaching "the gospel of the Führer". Four days later, on 6 January this year, Trump supporters did storm the US Capitol, seeking to overturn the election, looking for lawmakers to capture and kill.
The two Pulitzer-winning Washington Post reporters also report that Vice-President Mike Pence defied his own Secret Service agents and refused to leave the Capitol as it came under attack. They even show Milley reassuring the speaker of the House, Nancy Pelosi, that Trump will not be allowed to use nuclear weapons. So, on Friday, did Susan Glasser of the New Yorker, whose Trump book will come out next year. For good measure, Glasser also reported Milley's efforts to stop Trump attacking Iran.
To the reader, America really did come to the brink of disaster.
Asked for Trump's thoughts, a spokesperson directed the Guardian to a statement issued on 9 July, before some of the most alarming revelations were public. The interviews he sat for were "a total waste of time", Trump said, as the authors were "bad people" who "write whatever they want to write".
But Trump did respond to Leonnig and Rucker – also authors of a bestseller on the start of his presidency, A Very Stable Genius. Denying their reporting, he said Gen Milley should be "impeached, or court-martialed and tried" and called Pelosi "a known nut job".
Tara Setmayer, a former Republican strategist now a senior adviser with the anti-Trump Lincoln Project, told the Guardian such statements were "the rantings of a raving madman".
"But he's a madman with millions of followers, including powerful elected members of the United States government."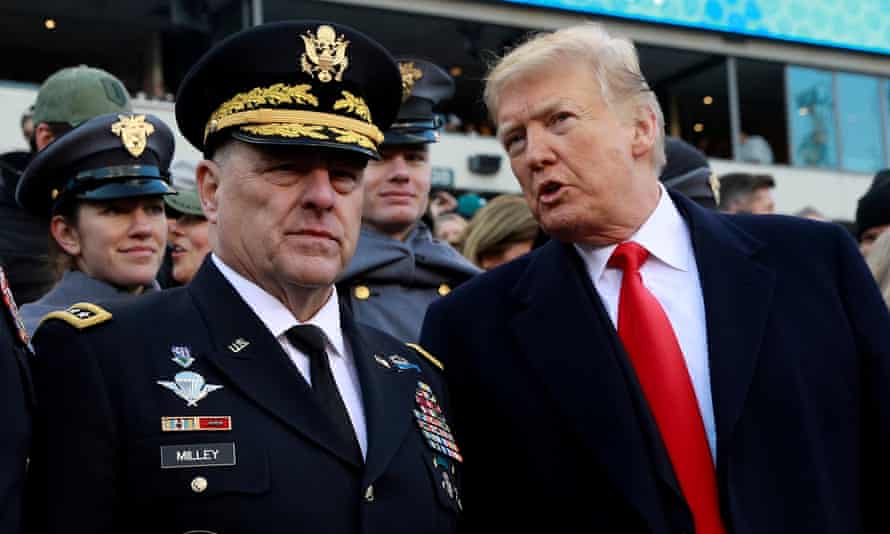 Therein lies the rub. Many Trump books report important news. Many trade in salacious gossip. But all in some way document a moment in US history that is unprecedented – and which has not ended.
Trump retains control of a party committed to advancing his lie that his defeat was the result of electoral fraud and to attacking the voting rights of opponents. It is therefore important, Setmayer said, for the media to continue to cover both Trump and the avalanche of books about him.
"It is unconscionable given his behavior that the Republicans would give him the time of day," she said. "He should be a political pariah. But it's important to frame it all in the proper context, to point out when he's not telling the truth. And as long as that's done, then I think you have to continue to show what he's doing."
The chase
Trump is…


Read More:'A madman with millions of followers': what the new Trump books tell us | Books